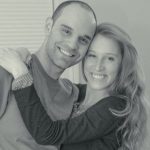 Hi! I'm John Yzaguirre, an aspiring computer programmer, determined to learn an entire computer science degree program online. Currently living in the Hudson Valley.
Code I have written powers a website for a man who reads fortunes remotely in California. Other projects span from keeping a large manufacturing plant in sync with home depot orders, to a major educational institution collecting data that shapes the decisions they make within their IT department.
In short, I enjoy solving many different types of problems and helping others spend more time improving the lives of the people around them.
When i'm not blogging, I enjoy going to the gym and hanging out with my awesome Wife and our cat nori.